Special Commissions
Michele Judge is one of the leading free lance artists in the Philadelphia area. Her international education in the fine arts and experienced metal working skills makes her a top choice in renovating your outdated heirlooms or creating a custom piece that is perfectly suited for you.
Some clients have brought Michele sentimental objects to turn into customized jewelry or have come to her with an idea for something they could really use but does not exist. Below are some example of these pieces that have suited the intention and keep these collectors coming back for more!
You can schedule an appointment for a consultation below.
Ancient Roman Coin Pendant with Hinge
A client wanted a pendant to be made for this ancient Roman coin that dates back to the third century. He requested that the pendant be made with a joint to allow the wearer to show the front of the coin or the back of the coin. I thought the edges of this coin showed an interesting part of the history in this artifact. To maintain this characteristic in the design, I created an open ring around the outside of the coin, with fine silver tabs to hold the piece in place leaving most of the edges exposed.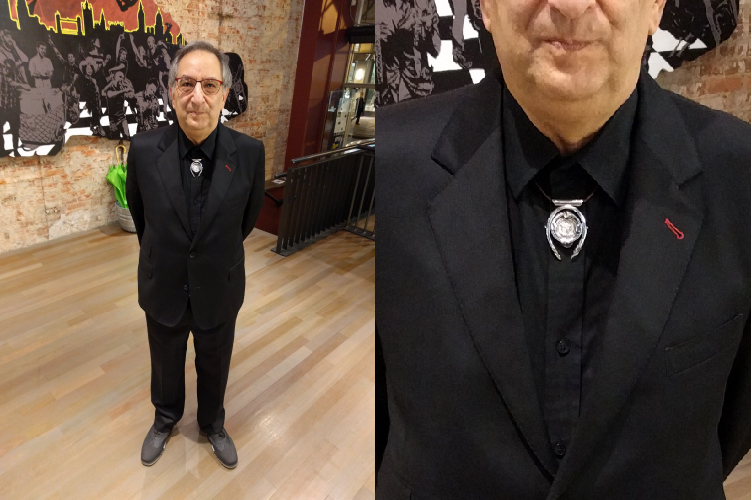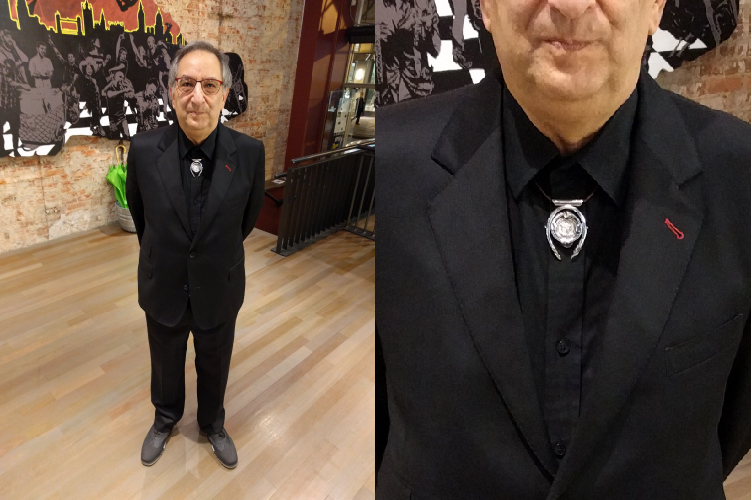 Camera Lens Buckle
A camera lens was brought into the studio buy a client who wanted a belt buckle to be created. A request was made to use a mixture of bronze and copper to create a custom piece to showcase this special lens. The first step is to make a drawing then create the pieces to be assemble in paper. The paper is added to and cut, to be sure the correct shape for each piece is attained before it is made in metal. Check out the process below.
Men's Ring Commissions
These were all commissions for men's rings that the clients either brought me a stone to work with, or chose one from my collection.
Toilet Ring
This was one of my funnest projects! A man, very enthusiastic about his work, wanted me to make a sterling silver ring of a toilet bowl just for him. I sculpted this toilet bowl and tile floor base out of wax and had it cast in sterling silver. I then had the inside of the toilet bowl plated in 14k gold and set it into the ring shank with prongs below the floor.
Underwater Ammonite Chest Piece
This client was a performing artist who chose a pyritized ammonite fossil out of my collection, along with some steel cogs to create a powerful necklace to be used in a costume design.
Grinder Ring
This specialty grinder ring was made for a hearty hiking herbivore who can now grind his herbs in the most remote locations without having to carry along a mortar and pestle. The blue lapiz stone was hand cut to fit this design and all the sterling and fine silver metal work was hand fabricated.